Marquee Linings
We believe the interior of a marquee can be just as important if not more so than the exterior, with this in mind we take great pride in our interiors being adapted to your requirements, we are always open to new challenges with regards to interior design and we will work with you on creating the right ambiance for you and your guests.
We can provide various interior options to suit your requirements.
Pleated linings
Pleated roof linings are ivory with a choice of both valance and wall colour. Tack off can be installed in the colour and design of your choice.
Starcloth
Full blackout linings can be fitted with computer controlled starlight to the colour of your choice.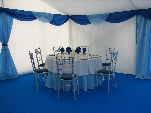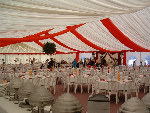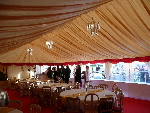 enlarge


enlarge


enlarge


enlarge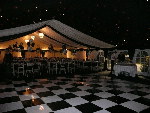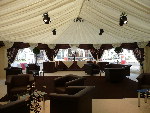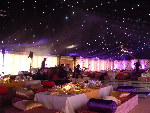 enlarge


enlarge


enlarge


enlarge